Polish Labour Law for HR and HR Business Partner
27 października
|
10:00
–
28 października
|
15:00
Currently the law affects virtually every aspect of the employer-employee relationship, from interviewing to termination. For HR and HR Business Partner, this complex regulatory environment poses ever-evolving challenges. Complying with the Polish labour law is a daunting task as this branch of law is constantly changing. While training programs are not 'required' under labour compliance so far, it is a requirement that all managers and employees know the laws and understand their roles and responsibilities. Training programs ensure that all individuals receive the same message consistently to avoid confusion in messages. Therefore, let us commit to help your company navigate the often murky area of Polish labour law.
The training takes into account the latest amendments and changes in the labour law regarding, in particular, contracts for a probationary period, fixed-term contracts and the introduction of the work-life balance directive (changes regarding parental leaves, carer's leaves and the introduction of completely new institutions to the Labour Code) as well as remote work.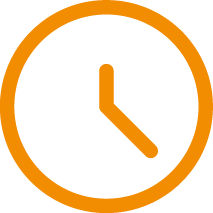 When?
27 – 28 października 2022 r., godziny: 10:00 – 15:00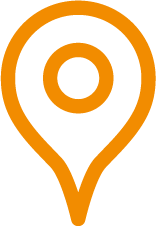 Where?
training in online form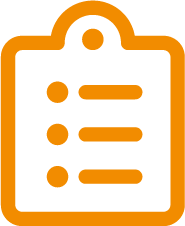 Programme
DAY 1 – Hiring, Dismissing and Employee Responsibility
Helicopter Overview of the Employment Law Framework in Poland
What are the differences between an employment contract and civil law contracts?
What type of contract is a management contract?
What elements should be avoided in the content of the cooperation agreement with the self-employed (B2B)?
How does the Polish Deal affect the foundations of employment?
Types of Employment Contract as well as their Impact on a Daily Work
How many contracts can be entered into with an employee for a probationary period?
Does the break in employment with the employer allow for a new contract for a probationary period?
What are the limits on fixed-term employment?
How do we count 33 months of fixed-term employment?
How to conclude a contract to replace another employee?
How is a fixed-term contract no longer different from an open-ended contract?
Liability for Breach of Order at the Workplace and Disciplinary Liability
In what cases can an employee be fined?
Can HR Business Partner impose penalties?
When does the penalty become obliterated?
What are the new rules for employee sobriety control?
Termination of an Employment Contract
What is the difference between dismissal by agreement of the parties and termination?
How to properly hand the notice of termination to the employee?
How are the periods of termination of different employment contracts counted?
When is the reason needed in the dismissal?
When is it possible to dismiss an employee?
In what situations cannot the termination of the contract be handed over to an employee?
Mobbing & Discrimination
What is the difference between discrimination and mobbing?
How to properly differentiate wages so that there is no discrimination?
What can the discrimination in recruiting and firing employees be?
How to prevent mobbing in the organization?
What actions should the HR Business Partner take when hearing rumors of mobbing?
What are the risks for the employer from mobbing and discrimination?
Day II – Working Time, Remuneration, Leaves
Working Time
What are the main differences between basic, equivalent and task-based working time systems?
What is the individual working time schedule?
What are the rules for ordering and documenting overtime work?
Which working time documents should be sent to the HR department and which can be stored in organizational units?
Who is responsible for keeping records of working time?
What violations of the regulations on working time are an offense and who can be fined in this respect in the event of a National Labor Inspectorate's inspection?
What are the breaks during work for employees whose daily working time exceeds 9 and 16 hours?
Annual Leaves
When is the employee entitled to the first leave?
How are holidays rounded up?
When can a supervisor force an employee to take the leave?
When does the employer have to grant leave to the employee?
Should one part of 14-day leave be granted?
Does annual leave expire?
Work-Life Balance
When is an employee entitled to carer's leave?
When should an employee be dismissed from work due to force majeure?
Who has the right to flexible work organization?
What are the new rules for parental leave?
Remaining Amendments to the Labour Law in 2022 and Their Impact
What are the new employment rules for Ukrainian citizens?
When is it not necessary to change a work permit for a foreigner?
What are the rules for remote work?
How to prepare for whistleblowers in the organization?
TRAINER:
Michał Szypniewski, PhD – lawyer specializing in labour law, speaker at international conferences and seminars, using skills as an articulate and experienced lecturer, involved in international projects, addresses complex issues in a way that is direct, nuanced and easy to understand, 6 years of experience in the field of training companies in business in labour law.
NOTE: It is possible to sign up only for one selected day of training.
500 PLN net (615 PLN gross) for participation in one day of training for 1 person
1000 PLN net (1230 PLN gross) for participation in two days of training for 1 person